YOU

Are Why We
Do What We Do

When you buy a device from us, you're in
good company. Click the videos below to
hear directly from our customers.
You're in Good Company
We protect over 300,000 lives every day. Protection is our passion. It's behind everything we do. There's nothing more powerful than hearing from our customers. Click the videos below to hear directly from the people we serve.
Hear From . . .
Dennis S.
"I wear it around my neck and it's with me all the time, it's like wearing insurance."
Anna W.
"Whether my aunt is alone at home, or falls during an incident, she's able to get immediate attention."
Alan L.
"We didn't want the cheapest, we wanted the best. We made the right choice with Medical Guardian."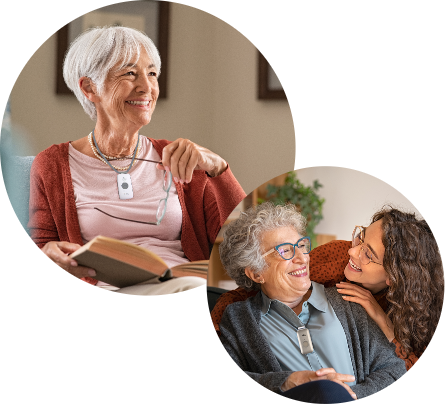 Are You or a Loved One in Need
of a Medical Alert Device?
Take the quiz below to find out what device is best for you.
Take Quiz
We want to hear from you
Click the button below to record and share your or a loved one's story about a Medical Guardian Device.
Share Your Story